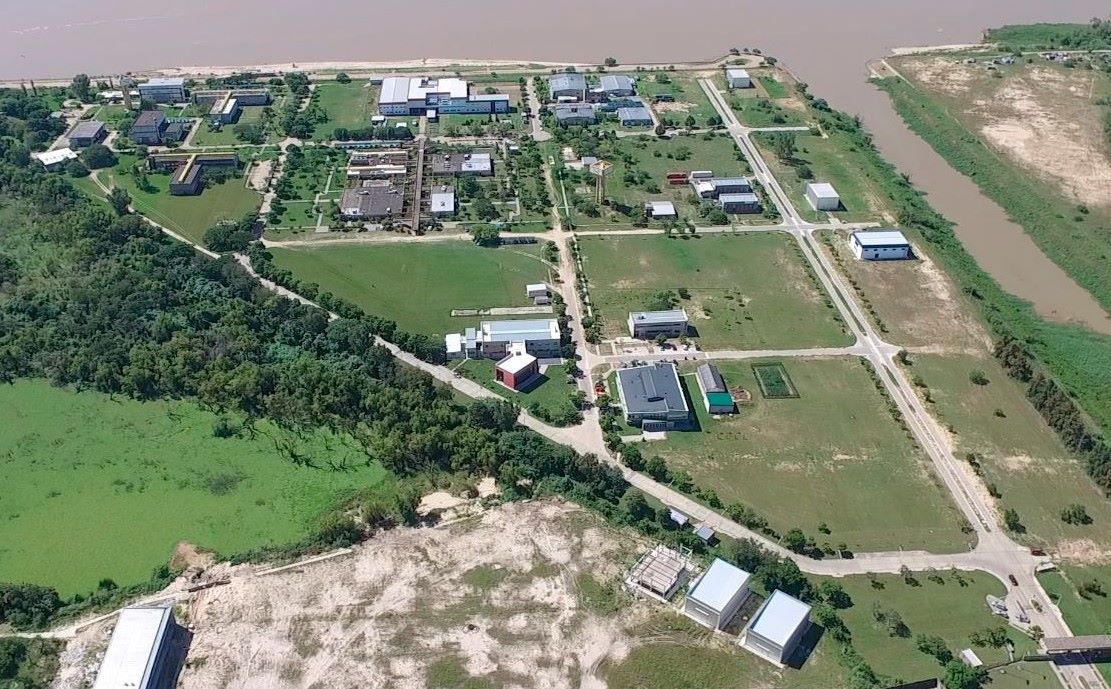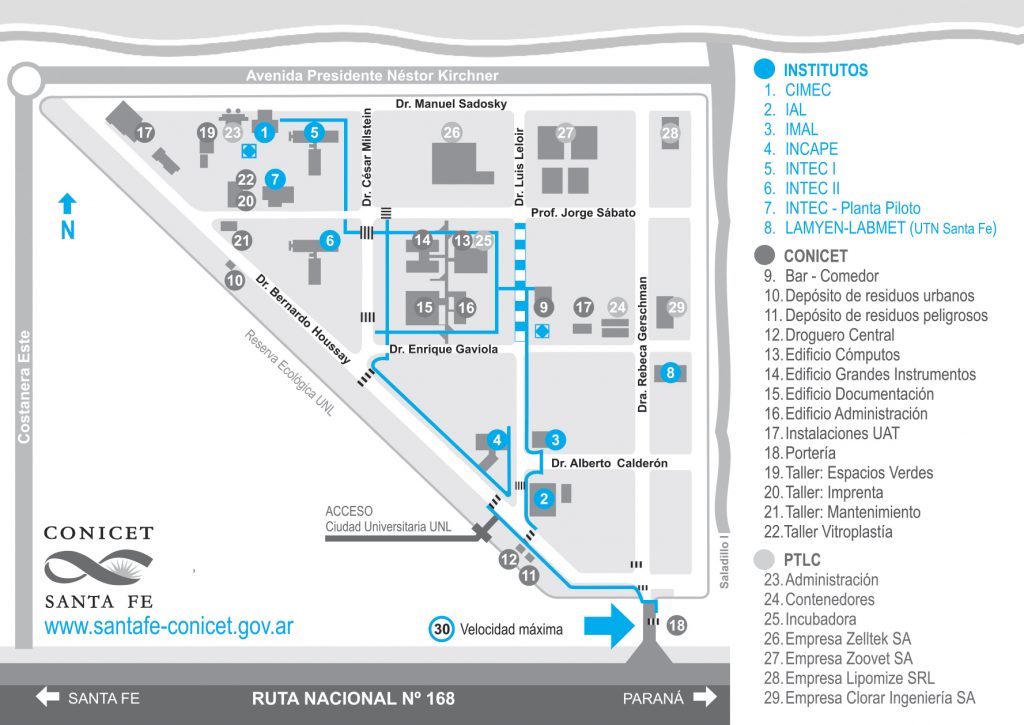 CONICET Santa Fe is sited on a 29-hectare tract named Predio CONICET Dr. Alberto Cassano, where most scientific and administrative activities are clustered together. It is located next to Setúbal Lagoon, which is a water body that surrounds the city of Santa Fe to the east. It also adjoins the campus of National University of the Litoral Region (UNL) and its Ecological Reserve. The entrance is located on the frontage road of National Route 168 km 0, Paraje 'El Pozo' (Google Maps coordinates) that connects Santa Fe with the city of Paraná through the Subfluvial Tunnel Uranga-Sylvestre Begnis.
Since 2002, this tract houses the Technology Park of the Central Litoral Region (Parque Tecnológico del Litoral Centro; www.ptlc.org.ar), which was created by CONICET in the 90s. It operates under the legal concept of Public Limited Company with Majority Government Ownership (SAPEM), which allows scientific, academic, government, and business sectors to become associated and foster the development of new technology-based companies with high innovative profiles.
Around 1,000 people work at Predio CONICET Dr. Alberto Cassano everyday, including scientific researchers, research-supporting professionals, fellowship holders, administrative staff, and other employees of both the Technology Park of the Central Litoral Region and the incubated companies.
Google Maps Coordinates: see here